Established in 2009, SVI Services, Inc. ("SVI") is incorporated in California with principal offices in the SF Bay Area and satellite operations located New Jersey, Alberta, CA, Switzerland and India.
In the last 6 years, SVI has established itself as a premier "Global Supply Management" services provider to the Energy, Utility, Oil and Gas, and other Infrastructure related industries. Recently, SVI has broaden it's services offering to include Engineering and Technical Services (Design, Engineering and Environmental), Project Management and Construction Support services.
Prior to establishing SVI, the founder and owner (Charles Twamugabo) spend over 20 years in the energy and utility related industries, notably as an executive with fortune 500 companies such as General Electric Company ("GE"), Tyco International and Pacific Gas & Electric ("PG&E).
Founder and Owner's Background
Charles Twamugabo, President and CEO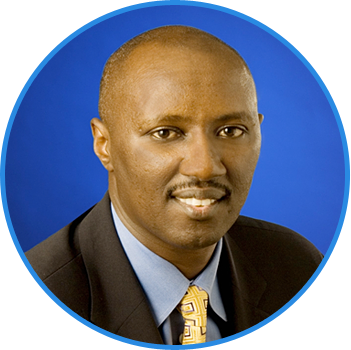 22+ Years of Supply Management Experience in Energy and Utilities
Senior Executive in Charge of Supply Management at PG&E for 3 Years
Supply Management Executive Leadership Roles at SCE for 2 Years
Various Supply Management Leadership Positions at GE Energy
6+ Years Experience in Supply Management Consulting Services
15+ Years Experience in Global Sourcing and Supplier Diversity Development
Six Sigma Black Belts and Master Black Belts Certified & Practitioner
Operational Roles: Supplier Quality, Buyer, etc.

Sourcing and Procurement
Team of Supply Management Professionals w/ 20+ Years Experience
Strong Negotiation, Contract Development and Management
Strategic Sourcing and Category Management Processes
Supplier Risk Assessment and Mitigation Strategies
Supplier Relationship and Performance Management

Project/Program Management
Team of Certified Project Managers wit Experience Coordinating Cross Functional and Large Projects
Average of 15+ Years Combined Project and Supply Management Experience
Six Sigma Trained, Certified and Practitioner
Strong Analytical Skills, Communication and Change Management

Engineering and Quality Management
Team of Process and Quality Engineering with an Average of 15+ Years of Experience
Six Sigma Trained Certified and Practitioner
Value Add Engineering
Project Engineering